Online September 2020 All-Gender Gathering of Elders
Submitted by RichardTorres on Wed, 07/08/2020 - 18:03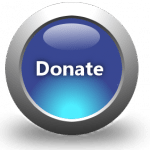 ---
Online | Free to Everyone | All ages invited
September 11-13, 12-3 pm PDT each day
EVERYONE is invited to join us because we ALL have elder energy and wisdom!
The Gathering of Elders (formerly referred to as USAGE) is an event for all people to embrace their elder energy and wisdom. This gathering is all-inclusive and this year, online (via zoom). We invite you to join us for a few hours each day to learn about what makes an elder, how we can tap into our wise elder energy, and much more.
Each year, the elders gather to connect, share, teach, learn, and build community. Although meeting in person is a challenge this year, we're taking advantage of technology to be able to reach EVERYONE this year with a FREE event. Share this event and let's see how we can spread the elder wisdom and energy that is needed right now.
**Local events will also be available in many areas.
More details to come. Make sure you follow us on Facebook for the details as they are released.
Join our community group here.
This event is open to ANYONE.
If you would like to offer an online workshop or presentation please email me jerrydeutsch@mkp.org with your topic and brief outline.
This event is supported by
The ManKind Project (mkp.org) and Woman Within International (womanwithin.org).
---
The email address for this Email List is us-sep2020-usage@mkpconnect.org and is only reachable by group members.
---
DO NOT ATTEMPT TO CHANGE group title, description, or email!
Doing so may cause system errors!
Complete Data Change Request instead!
---
Changes to this training may be submitted via the Update forms.
---