Mexico November 2019 World Elder Gathering
Submitted by supportservices on Tue, 12/18/2018 - 13:23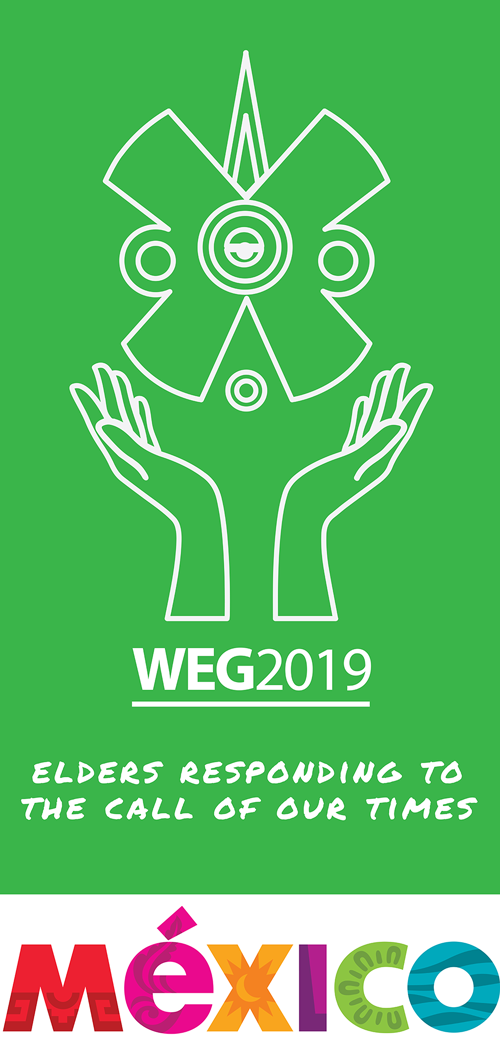 2019 WORLD ELDER GATHERING
November 6 – 10 2019
Atlixco, Puebla, Mexico
MKP Mexico invites you to come join us for the 2019 World Elder Gathering as we host this event that is open to all men and women.
Centro Vacacional Atlixco Metepec
A Ritual Elder workshop Is planned for November 6 – 7
COST: Food, Lodging and Transportation
to site from Mexico City Airport – $375
ANTICIPATED ARRIVAL OR ADDITIONAL STAY AT THE SITE IS POSSIBLE
Guests wishing to arrive a day or more before the event must notify us the names of each guest, date and approximate time of arrival to the site and pay your additional lodging at the reception desk upon your arrival in cash with Mexican currency or credit card. Ideally you will be lodged in your designated room for the whole Gathering. Price is really convenient at about USD$50 per day while the place is quite decent and well kept. No meals included. There are restaurants within the Centro Vacacional and they are open till 9 PM.
ALTERNATE AIRPORT
Puebla International Airport. IATA PBC, has far fewer flights than Mexico City International Airport, IATA MEX. If you find good connections, PBC could be a more convenient airport; it Is 40 Km (25 Mi) from Centro Vacacional Atlixco Metepec and you can ride an Uber from there.
You will be sent a google form closer to the event that collects information about your food, mobility and other needs.
Program Info: Presenters that have already committed
Facebook Link: https://www.facebook.com/groups/WEG2019/
Before and After the WEG: Coming Soon
For More information contact – Virgilio Chavez
DO NOT ATTEMPT TO CHANGE group title or description!
Doing so may cause system errors!
Complete Data Change Request instead!